How to encourage staff to cross-sell and push re-bookings

Q: When I'm not at the salon, staff don't cross-sell or push re-bookings. How can I change this?
It's essential your team understand the value and benefit of re-booking clients, especially as a good re-booking structure can eliminate white space in your columns and increase retention rates. You need to implement a "re-booking procedure" for staff to follow, with a register at reception where they tick all their re-bookings at the end of each day.
Make the process fun by having a monthly incentive for the therapist who gets the most. Other good commission ideas include setting individual monthly targets for treatments and retail sales and rewarding staff with some form of financial incentive – either a voucher, monthly bonus or free products.
You could even pay your therapists a percentage of the revenue they generate instead of a flat hourly rate. It's a real incentive because the team will soon realise they could earn far more if they keep revenue high and use walk-in clients to boost sales.
A commission structure will not only inspire the team to earn significantly more but will also hammer home the message that the salon has to run the same way whether you're there or not. Staff are responsible for the business succeeding as much as you are.
At Utopia, a focus on cross-selling has resulted in an increase in retail sales as well as clients wanting to try recommended treatments. I've learned that cross-selling is not just about sales but about building up your therapists' confidence in introducing clients to new treatments and products. Make sure you spend time with the team so they feel confident in their abilities.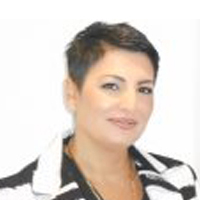 Stefania Rossi is director of Utopia Beauty & Advanced Skincare in Essex, which won Professional Beauty's Employer of the Year 2016 Award.